@RamCares
, a mod shut down the page where we are waiting on the latest updates on the cp4 service solution that you have been posting on. Could you please comment hear if any updates occur
*** PLEASE READ THIS ENTIRE POST BEFORE ASKING QUESTIONS IN THE THREAD ***
UPDATE for 2019 owners - dealers are now accepting Y78 for 2019 trucks.
Update 6-19-2022: Updated TSB and dealer letter regarding only 2019 trucks that have an open PCM flash recall (older updates) can have the recall completed at this time.
Reports and member experiences lead us to believe the CP3 PCM flash has the potential to brick a 2019 PCM with current flash code.
Here's the related letter to dealers to perform those open recalls first. I think that's why 2019 are getting rejected.​
​
Update 6-7-2022: Someone posted the letter indicating 2019 fix is not yet available.
https://hdrams.com/forum/index.php?...-2020-parts-available-may-10.6321/post-198906
[MOD: HPFP Recall issued]
CP4.2 pumps will be replaced by a CP3 version pump with an adapter plate/ring similar to the aftermarket offerings.
UNDER NO CIRCUMSTANCES WILL ANY 2019-2020 TRUCK WITH A CP4 HAVE ANOTHER CP4 INSTALLED FOR ANY PUMP FAILURES. PUMP VERSION DOESN'T MATTER FOR RECALL OR FAILURE REPLACEMENT.
[MOD: Compliments of @Jimmy07 :]

Here's two advanced communications for it:

Revised TSB for CP4 failure replacement kit with CP3.3 pump retrofit: https://drive.google.com/file/d/1MQAFhqEr5mnCJ1VzIjOQBHzcqSEV260H/view


[MOD: CP3.3 retrofit kit]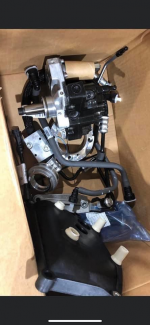 New pump tag: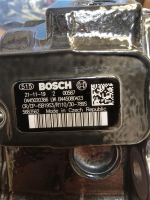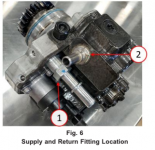 Base Y78 Recall pump kit: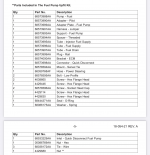 Full failure mode additional parts: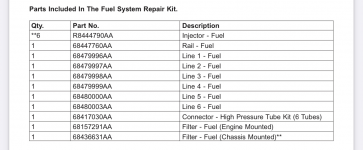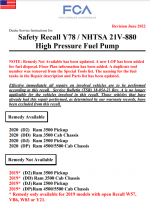 Last edited by a moderator: